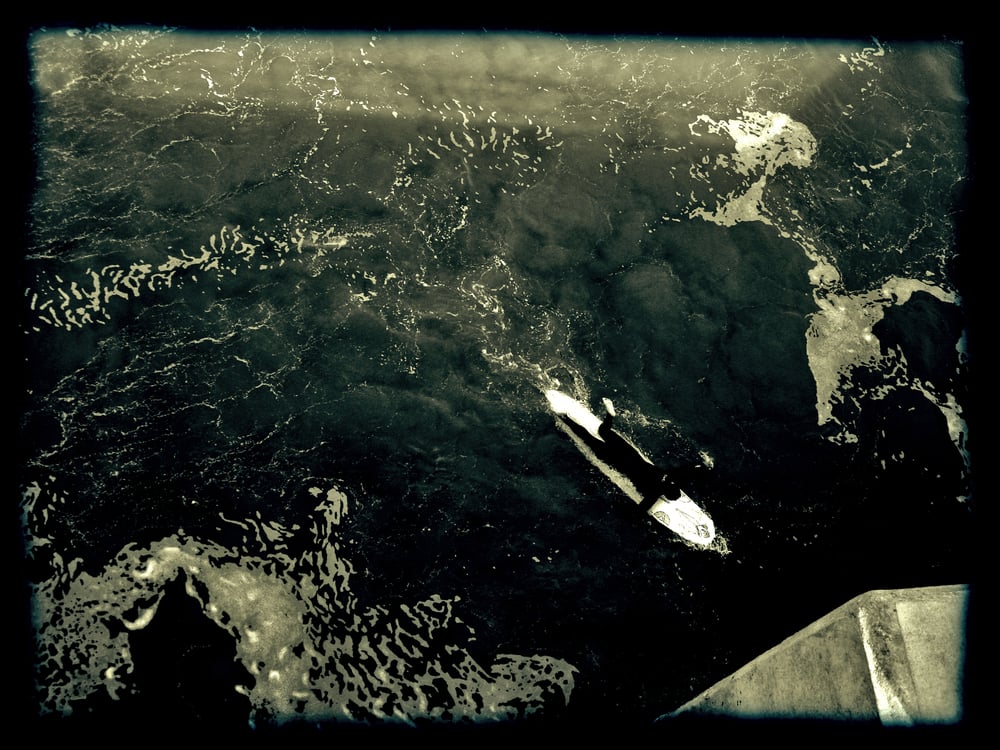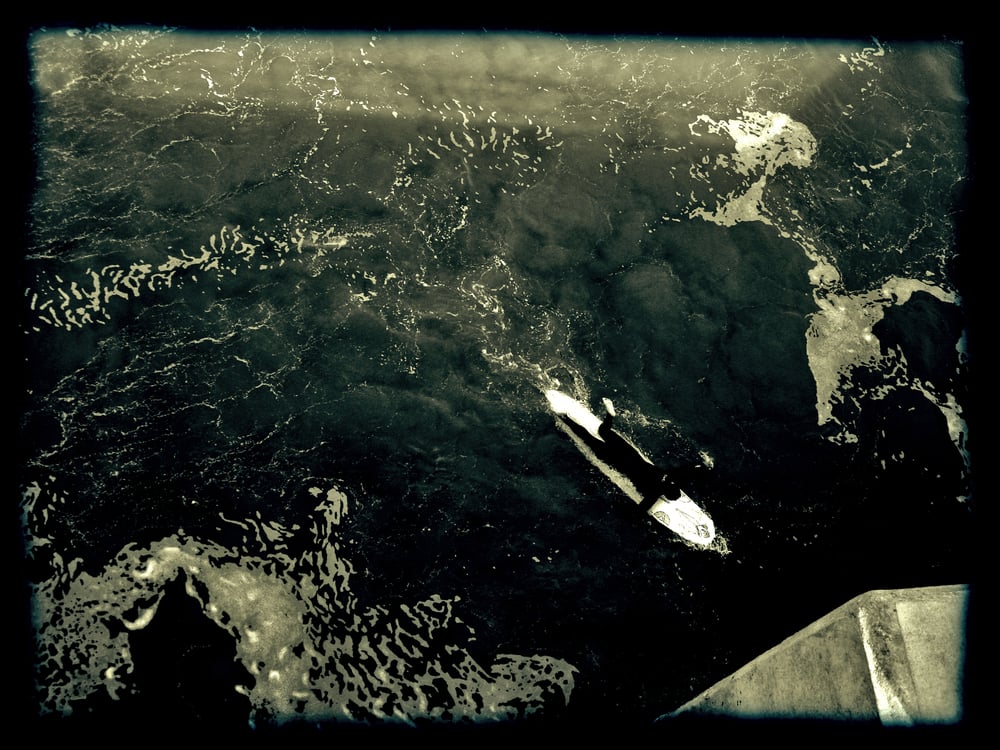 ON WATER - Signed, Limited and Numbered Print - 8 x 10
$50.00
Print from Sam Hart Studio LOST/FOUND series.
LOST/FOUND is a Sam Hart Studio project that ran from 2006 to 2013.
The images are camera composed (not cropped, as signaled by their black borders in reference to darkroom processing) and stripped down to their visual essence in a fine-tuned editing and proofing process.
The 40 images chosen to make up the final series have been selected from roughly about eleven hundred raw images shot all over northern and southern California.
They tell a story, which is the artist's, but each station of the journey also interlaces with a stranger's life, with a friend's life and with yours, if you let it.
ON WATER was shot in Huntington Beach in October 2007.
Images from LOST/FOUND have been featured in shows in the US and Europe, on art and photography blogs and websites and in a book by Centralstation.com. They have also found homes in various distinguished private collections across the United States, France and Germany. Part 1 of the LOST/FOUND book is now available. Part 2/full edition is forthcoming.
The print is a limited and numbered from a run of 20 prints for each image . It measures 10" x 8". Image size is 9" x 6.75" with a white edge for matting. 6-color C-Print with archival ink on HP Premium Plus gloss paper. Ships unframed with protective backing.